Following the Members Only post, I looked back and tallied up all the cards I've done so far and realized I've really loaded up the Spirit flagship and neglected Clubhouse and Deluxe. That brings us to the first inserts from the Deluxe set, Deluxe Autos.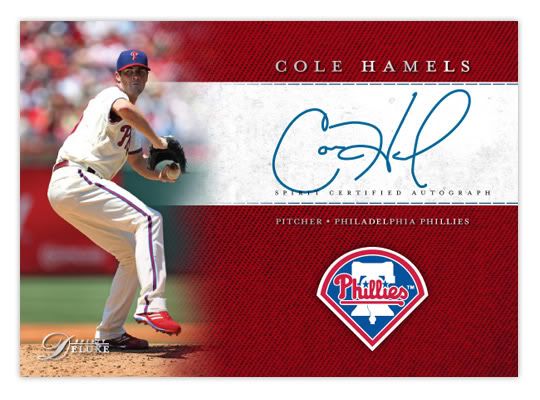 The design on these is very simple but goes along with the Deluxe base. We've got the team-color knit fading into the player photograph. The horizontal orientation lends itself to a bigger autograph, with the team logo below. The player name is in a nice silver foil-stamped serif font above with position/team below the signature, which would be on-card and not stickers.
On the back is more of the team-color swatch along with a more intimate player photo. These would be considered the 'base' autos for the set with future inserts being dual autos or auto/relic combos. The 30 cards in the set would be made up of one player from each team.